Welcome to the Resource Hub
We are living in unprecedented times in our nation. In the light of the most recent advice from the UK Government relating to the measures put in place to limit the spread of the Covid-19 Coronavirus, we have taken the decision to suspend all physical meetings across Grace Church, and recommend that people do not meet together until further notice.
This includes Sunday morning meetings, midweek groups and meetings, all children and youth work, and other leadership and planning meetings.
Although times when the church meets together are very important, we do not cease to be church during this time. It is very important that we stay connected one to another, and that now more than ever we are looking out for one another and seeking to meet other's needs as much as we can.
Throughout the crisis we shall be using this webpage as our Covid-19 resource hub,  a place where you can come to gain access to our online church meetings on Sunday mornings, midweek and also to sign up to give or receive support.  The content on the page will change with the needs of our church and community, so please bookmark it and come back often.
Meeting Response/Contact Form
Use the button below to respond or get in touch, particularly in response to one of our Grace Church on-line meetings. Perhaps you would like to chat about what was said, would like to have someone pray for you, or would simply like to connect in to Grace Church. This button is a good place to start.
Offering and requesting support
To meet some of the needs of those who have been told to self-isolate, we have set up a support framework which will match those in need of support, with others who are in the best position to provide it.  The buttons below give you the opportunity to both ask for support and/or to offer help to others.  Each button will take you to an e-form, which we would ask you to complete and submit. Then, a member of the team will contact you to make an initial response and get the process started. If you have any questions about this, please email the church office.
If you are in need of help and support, please use this button:
If you are able to provide help and would like to join our team, please use this button:

Resources for Supernovas
In Supernovas we are working through a series on handling our emotions. The emotions we are covering over the coming weeks are:
Anger
Jealousy
Grief
Guilt
Fear
Sadness
It's so good to teach our children to look to God and the Bible to help them with their feelings, especially at the moment when there are a lot of heightened emotions for children but also all around them which they will be picking up on. We want to teach our children to look to God with their feelings as that is the best thing they can do.
Even though we are not meeting together at the moment, we still want to be engaging our children in the truth of the Bible. Therefore, we hope to provide parents and carers with a new activity sheet each week. These can be downloaded by clicking on the relevant circle below!
How do I find Grace Church On-line?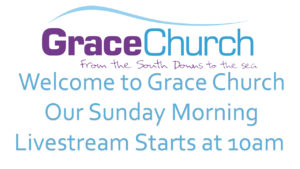 As we're unable to gather together at the moment, most of our meetings will take place through the Grace Church Youtube channel which can be accessed at youtube.com/gracechurchtogether, with meetings and information updates being made available on our public Facebook page facebook.com/GraceChurchTogether.
Just like in the real world all our events are publicly and freely accessible and you will be able to both watch and participate in them, sometimes interactively!
Youtube: Our main Sunday morning meetings and some evening prayer meetings will be hosted on the Grace Church Channel.  If you subscribe to this channel, you can receive notifactions when we are about to go live.
Sunday morning: events start at 10am, as usual, just from the comfort of your living room sofa instead of your normal site venue.
Prayer meetings: most prayer meetings are held from 7:30pm on Thursday evenings. Sometimes we will pray as a whole church together. These times will be streamed through our Youtube channel. On other ocassions we will gather in our Grace Church sites to pray. These meetings will be held via Zoom, giving us a chance to see each other and pray in smaller groups.  For more information about our prayer meetings, including the links you need to connect in, please see our public calendar.
Did you know? Our Youtube Channel also hosts some of our preach back catalogue.  Binge-watching Grace Church preaches, a great way to while the hours away if you're having to self-isolate.
Life Group:  Your Life Group is a key way to stay connected and to ensure that we are supporting one another. Many Life Groups are meeting on-line at various times using Zoom. If you are not yet part of a Life Group and would like to be, simply let us know and we will get that sorted.
Facebook: On other occasions we might meet on our public Facebook page facebook.com/GraceChurchTogether, which is accessible to everyone.  Yes,  this includes those who don't have (and don't want) a Facebook account - Just follow the link above and if asked to log in or create an account click the 'Not Now' link.
Zoom: Life Groups, some prayer meetings and many other smaller Grace Church meetings are now happening using the Zoom video conferencing software. Instructions on how to set-up a Zoom account and host a meeting can be found here. To simply attend a Zoom meeting (rather than host it), you just need a link that your meeting host will send you. Paste this into any Internet browser and you are in!
Any other questions or suggestions?
It's brilliant that we have a church and community that contributes to the life of Grace Church and we love your ideas, questions and suggestions.  Please drop us a line using the contact form on the home page or email us at info@gracechurchtogether.org.uk and we will come back to you as soon as possible (Monday to Friday).