Our Vision
…to grow a dynamic Christian church serving communities from the South Downs to the sea.
Our Approach
Grace Church is a
multi-site church
. That means that we are one church but we meet in and serve three different communities in the area surrounding Chichester. Being one church together is important to us. It means that we have one, unified vision and leadership and budget. It also means that we get to benefit from some of the
larger events
and programmes that a larger church can provide. And we get to serve one another by making sure that sites right across Grace Church have all the skills and resources they need. However, there is a real benefit that comes from being arranged into three sites. We are able to play a key role in the
communities
where we live and meet on a Sunday. We can show the love of Jesus to our friends and neighbours and then invite them to Grace Church events that are happening just 'down the road'. Being a multi-site church is hard work, and needs everyone to get stuck in, but we have found that it is worth it!
Our Leadership
Grace Church is led by a team of
elders
who oversee all the activities of the church across all of our sites. Three of the elders are on the staff team, whereas the other two have full-time jobs outside the church. The eldership is supported by site based leadership teams. These
site teams
look after everything that happens in one of our sites, including caring for people, reaching out to the local community and generally making sure that everything runs smoothly. Our staff team also includes the
admin team
, including our Operations Manager, Simon, Admin Assistants, Nettie & Jess, Media & Communications support, Nay, and David who takes care of the Grace Centre. Grace Church is a volunteer organisation. We are only able to do what we do because people right across the church are happy to serve. Most serving happens in teams, and every team needs a leader. Therefore, there are all sorts of vital leadership roles in Grace Church, whether that is in the area of worship, groups, children and youth work, cleaning, and so much more!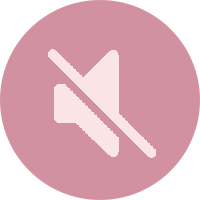 Our Connections
Grace Church works closely with the other local churches in the communities we serve. We are also a member of the Evangelical Alliance. But most importantly, Grace Church is a Commission church.
Commission is an international family of churches working together to see thousands of lives transformed through hundreds of churches in tens of nations. Led by Guy Miller (based in London) and his team, Commission incorporates churches in the UK, India, Spain, Portugal and is developing in other nations. As churches together, we are concerned for the poor and needy, we want to see more and more churches established and rooted in New Testament values, and we do what we can to expand the Kingdom of God around the world.